I. One Single Step Rapid Assays in Strip or Cassette Format:
HORMONES
Pregnancy Test
Fertility Test
Prolactin Test
TSH Adult/Paediatric
TUMOR MARKERS
PSA
Haemoglobin
AFP
Ferritin
CEA
VIRUSES
Hepatitis
Ademovirus
Rotavrius
RSV
Dengue lgG/lgM
ALLERGY
MICROBIOLOGY
Chlamgdia
Strep A/B
H. Pylori
Inf. Mononucleosis
Tuberculosis
Syphilis
Malaria
CD Toxin A/B
CARDIAC MARKERS
CK-MB
Myoglobin
Troponin I
DRUGS OF ABUSE
Methamphetamine
Morphine
Amphetamine
Cocaine
THC
Barbituractars
Benzodiazephine
Meth/Mor Duo
Drug Card Panel (5)
RENAL FUNCTION
PROTEINS
CRP
II. Eliza Kits
Ready-to-use liquid reagents
Individual break-apart wells
Adaptable to most automated EIA Systems
High Sensitivity and Specificity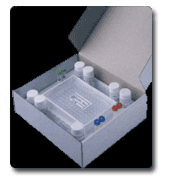 III. Urine Test Strips
For the semi-quantitative determination of glucose bilirubin, protein, pH, blood, ketone, unobiligobin, nitrite, S.Gr. and leucocytes in urine.
From 1 to 10 parameters
Test results provide information status of carbohydrade metabolism, kidney and liver function.
IV. Multi test kit (Combination tests)
Acid-base balance, and bacteriurea
V. Serology products Indirect hemagglutination assays 
* Latex slide tests
TOXO IH
CHAGAS IH
TOXO IH Quick
CHAGAS IH Quick